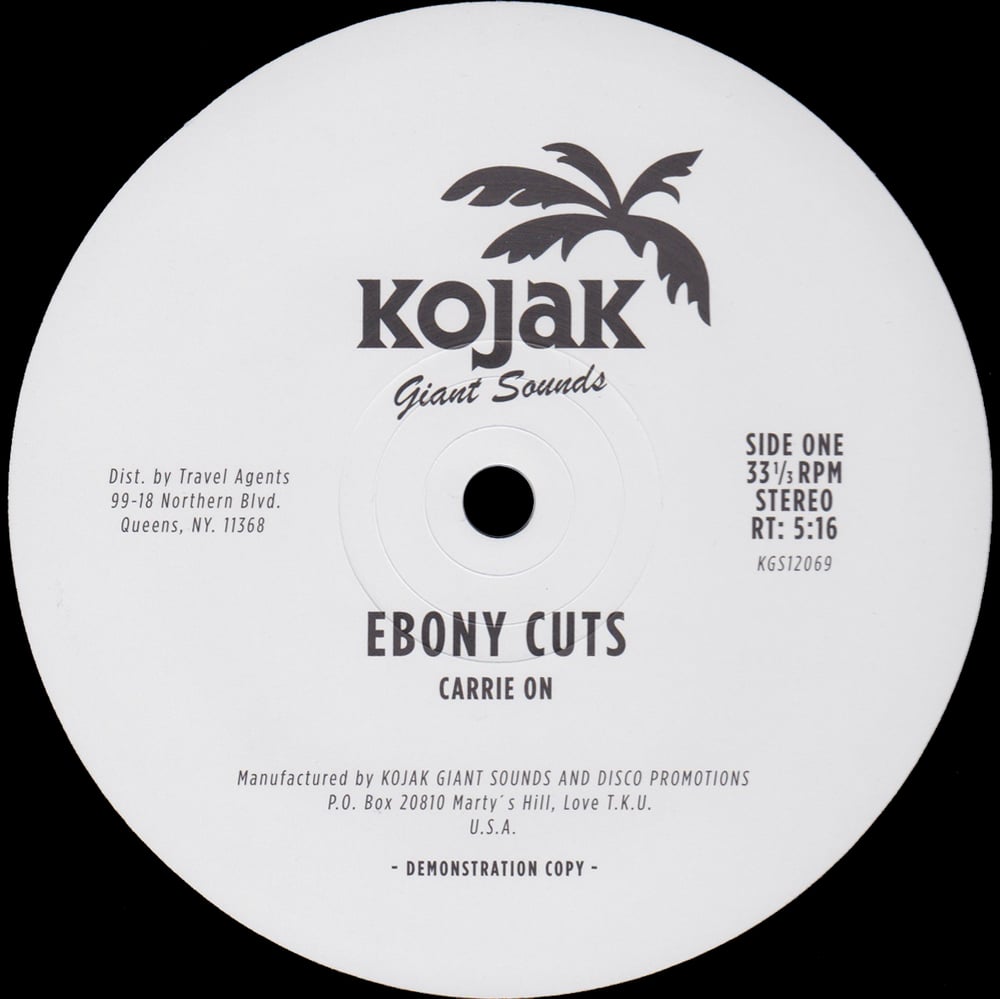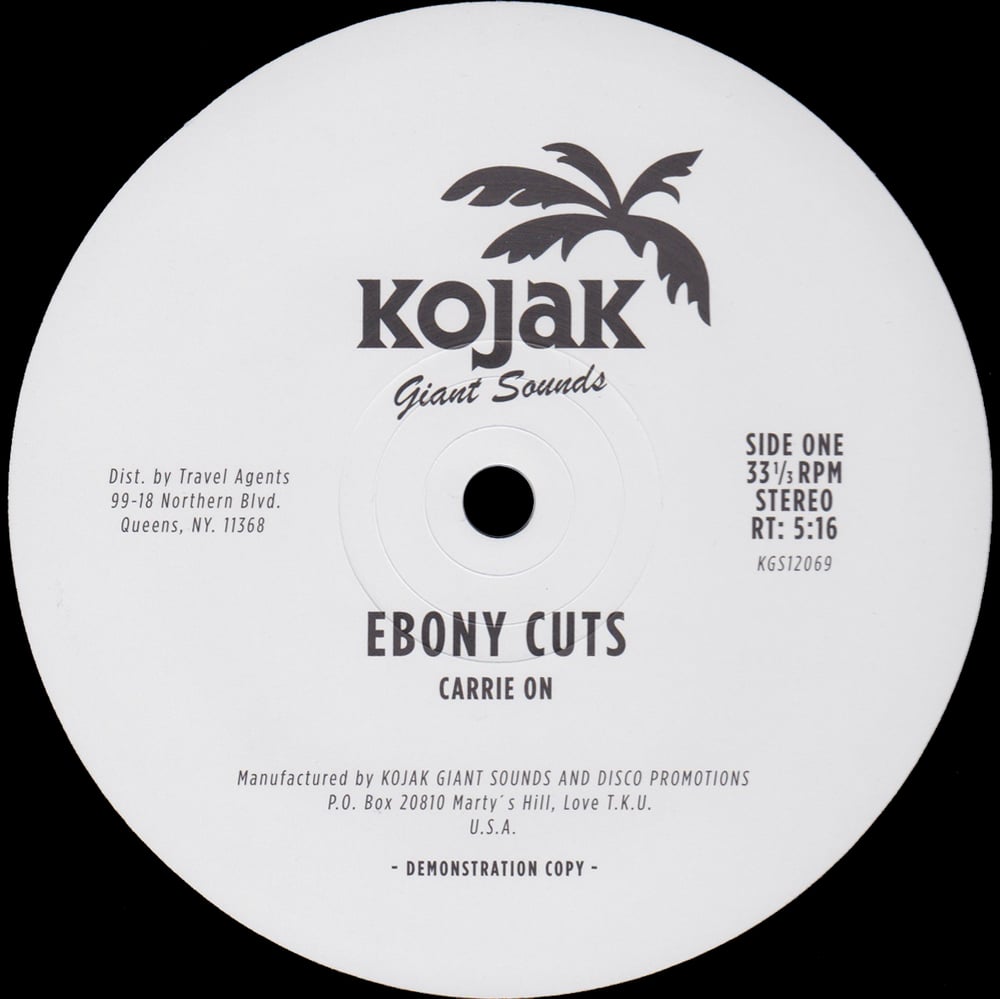 Ebony Cuts - "Carrie On" b/w "Oba Chule" (Remix) 12"
€9.00
"Two delightfully contrasting sides from respected editing/mastering troupe Ebony Cuts. "Carrie On" is all about the sweet cascading vibraphone riff that spirals further and further into the dancefloor over a mildly chugging beat, broken only by even sweeter pianos. "Oba Chule" is a much headier affair; loaded with African percussion, densely over-layered with exciting rhythmic switches and folk chants, it's all tied together with a persistent kick drum. Meltdown."
- Juno Records
"Hamburg's mastering maestro and edit extraordinaire returns to Kojak Giant Sounds, following up his 2013 Roy Ayres edit with this swinging two tracker of groove based delights. On the A-side "Carrie On" bursts out the blocks with tough additional drums and a replayed buzzing synth bassline before settling into a swinging jazz influenced groove complete with rasping sax, off kilter piano chords and warm vibraphone licks. Perfect for the warm up, cool down or simply to switch things up a little, this cut perfectly marries the club friendly bottom end thump with sophisticated melodies. On the B-side, the title track plunges us into the psychedelic swirl of an ancient tribal ritual. Ever changing polyrhythms bump, thump and rattle and the additional synth bass throbs through the subs, feeding the dancefloor frenzy while raucous brass and group vocal chants put you slap bang in the middle of the action. Top notch!"
- Piccadilly Records
LISTEN (copy/paste): https://soundcloud.com/kojakgiantsounds/sets/kgs016